2Live Showcase 2017

2Live Showcase 2017 came to a perfect end with overwhelming support! We love your cheer & scream very much!! GOOD BOW SHOW boys & gals!!
Our determination defeated the weather! Instead the rain refreshes us & the wind braces us up to make us even stronger in our annual blockbuster performance!!
We again thanks very much for our our vintage team tutors & dancers, helpers, MC, valuable guests' performance, valued sponsors' support and our supportive audiences to perfect our show!! Dated you all next year!! WOW!!
2Live Showcase 2017 GOOD BOW SHOW!!!!!!
無懼風雨,越戰越強,2Live Showcase 2017 完美落幕!🎊
感謝台前幕後各單位,包括各 Vintage 團隊的排舞師及學員、Helpers、MC、表演嘉賓、贊助單位及各風雨不改入場支持和歡呼吶喊的觀眾!期待 2Live Showcase 2018,約定您!
Enrollment Details 報名詳程
Showcase Theme 主題 - Vintage

Photo Album 相集
Recap of precious & impressive moments of 2Live Showcase 2017!! Find out more or the full set → here.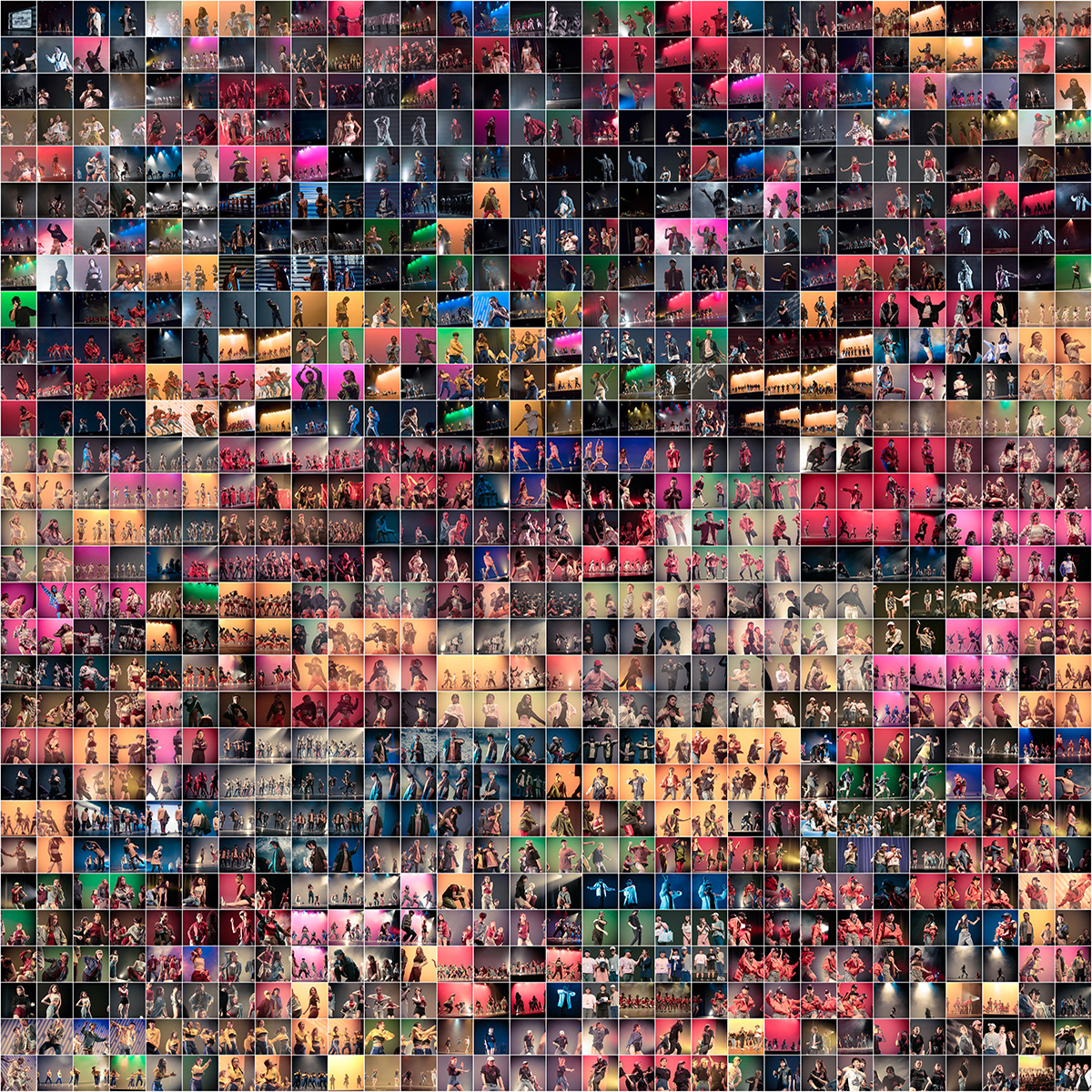 01 - Opening
2Live Showcase 2017 - Opening

Choreographed by Cherry
Dancers: Joey, Kelly, Cilla, Kwan, Kitty, Genevieve, Katie, Nicole, Andy and Carleon
02 - TWICEland
2Live Showcase 2017 - TWICEland

Choreographed by Natalie
Dancers: Abby, Anna, Christy, Karly, Moyi, Nina, Poon Wing, Rhianna and Steffi
03 - Femme Fetale
2Live Showcase 2017 - Femme Fetale

Choreographed by Canny and Larissa
Dancers: Canny, Larissa, Huen, Kary, Sue, Katie, Cherrie, Buddy, Sammi, Kay, Jessica Chan, Jessica Yu, Kiko, Azura, Sinnie, Anny, Mimi, Laam, Allison, Sitsit, Momo, Ronnie, Lok and Jason
04 - Regent
2Live Showcase 2017 - Regent

Guest Performance
05 - T-Shirt
2Live Showcase 2017 - T-Shirt

Choreographed by Ashley
Dancers: Ashley, Bonny, Emily, Harrise, Hilda, Hiu Yiu, Huen, Jessie, Kelly, Kitty Keung, Moyi, Riona, Tiffany, Vicki, Yuki and Ronnie
06 - The Chousy
2Live Showcase 2017 - The Chousy

Guest Performance
07 - Blink Army
2Live Showcase 2017 - Blink Army

Choreographed by Canny
Dancers: Andrea, Buddy, Hiu Yiu, Jessica Yu, Karmen, Kary, Moyi, Nicole Chu, Nicole Lam, Terence, Tracy and Carleon
08 - Purple Heart
2Live Showcase 2017 - Purple Heart

Choreographed by Anson
Dancers: Joey, Cilla, Natalie, Janice, Sarah, Nicole Mak, Helen and Kelvin
09 - 信
2Live Showcase 2017 - 信

Choreographed by Craig PC
Dancers: PC, Andy, Anson, Cherie, Connie, Harrise, Hiu Yiu, Karmen, Maggie, Marco, MT, Tracy and Yuki
10 - Re-prise Re-mix Re-member
2Live Showcase 2017 - Re-prise Re-mix Re-member

Choreographed by Eric
Dancers: Eric, Eyeko, Wing, Landy, Claudia, Hei, Carleon and 抽
11 - MEGA+
2Live Showcase 2017 - MEGA+

Choreographed by Cherry
Dancers: Cherry, Ashley, Canny, Larissa, Natalie, Ada, Annie, Cat, Gigi, Hilda, Hiu Yiu, Jamie, Karmen, Kris, Serena, Terence, Tracy, Angelica, Catherine, Cilla, Emily, Katie, Kelly, Vicki, Andy, Carleon, Kelvin and Anson
12 - A-Liu
2Live Showcase 2017 - A-Liu

Guest Performance
13 - Lit
2Live Showcase 2017 - Lit

Choreographed by Ashley
Dancers: Ashley, Annie, Cherie, Cici, Dora, Hilda, Hiu Yiu, Jackie, Karmen, Katherine, Katie, Kwan, Lily Ko, Lily Wong, Melody, Nicole Chu, Sunny, Tracy, Tung, Venus and Yuki
14 - 周氏愛情故事
2Live Showcase 2017 - 周氏愛情故事

Choreographed by Lun
Dancers: Lun, Anson, Agnes, Carleon, Connie, Fish, Hei, Kelly Chow, Kelvin, Natalie and Toby
15 - Motion Origin
2Live Showcase 2017 - Motion Origin

Choreographed by Cherry and Ashley
Dancers: Joey, Kelly, Cilla, Kwan, Kitty, Genevieve, Katie, Ashley Liu and Andy
16 - Tutors Dance
2Live Showcase 2017 - Tutors Dance

Choreographed by Cherry, Anson, Eric, Lun, Ashley and PC
Dancers: Cherry, Ashley, Canny, Larissa, Natalie, Eric, Lun and PC
17 - 2Live Force
2Live Showcase 2017 - 2Live Force

Choreographed by Ashley, Canny, Larissa and Natalie
Dancers: Ashley, Canny, Larissa, Natalie, Hilda, Hiu Yiu, Connie, Eyeko, Wing, Hilda, Joey Lui, Karmen, Nicole Chu, Tracy, Vicki, Andy, Carleon and Kelvin
18 - Finale
2Live Showcase 2017 - Finale

Choreographed by Canny
Dancers: 2Live Showcase 2017 ALL Dancers